Design
We just need your concept of the required product – a draft on a paper is enough. Our technologists will prepare a necessary drawing or a 3D model in SOLIDWORKS. At the same time, we will design the most suitable technological procedure with regard to the size of the production amount, material type, required accuracy or the final surface treatment. Together with the design you will receive our price quote with possible realisation dates.
Laser cutting of closed profiles
We process closed profiles (round and square tubes) on laser device ADIGE laser tube LT5. Therefore we are able to produce parts with different form of machining and keep a nice and clear cut with allowance of ± 0.2 mm. Thanks to the fibre technology the machined parts are suitable for powder coating.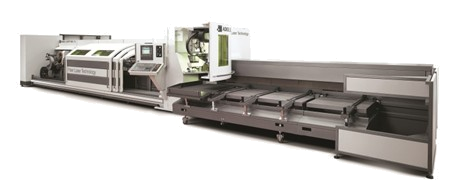 Wire straightening and cutting
One of the first steps during the wire programme production is wire straightening. For this operation we use straightening and cutting machine WAFIOS R33 designed for wire diameters 2-7 mm. If the wire is of a bigger diameter, we acquire them straightened.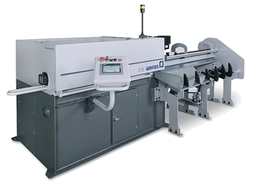 Wire bending
Most operations are done on CNC bending machines that enable 2D and 3D wire bending in diameters of 3-12 mm. If necessary we use mechanic bending with a help of our own devices.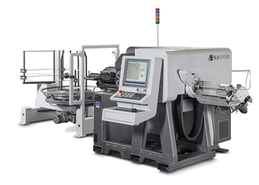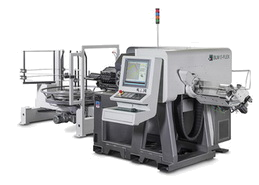 Welding
During the wire programme production we use resistance welding (spot and butt welding) or MIG/MAG welding. It is arc welding in protective gas. We have automated welding workplace Almega AX, ROBOTEC at our disposal and also welding presses BPS 10.250 AV-DC, AWECO and BPS 6.250 A, AWECO.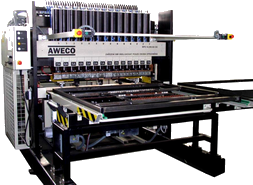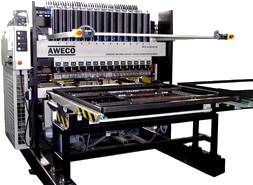 Final operations
We provide completed or semi-finished products in various production stages. Final operations depend on the required form of the product order. It can be shaping and bending of weldments, completion of produced and purchased parts into the final product or provision of surface treatment. The most common surface treatments of wire programme are powder coating, zinc coating and chroming.
Delivery
Whether piece deliveries or truck shipment Just In Time, we provide on spot deliveries in time. We have experience with various product sizes and different types of packaging. We can even deal with special returnable packaging. Within the automotive experience we can work with call offs and we are used to react flexibly to the changes in required amount in given time. We can deliver directly to the end consumers of our customers including the right documentation. In case it is necessary to coordinate and complete the delivery with more suppliers, you can rely on us as well.