Vision
The objective of our work is to change your ideas into a real final product. We will help you with the product concept, the technology choice of the machining, type of material. We will process any wires, pipes and square tubes, which we can supply with plastic, wood or metal sheet components. We are flexible, fast and precise. You can rely on our help, friendly communication, in time deliveries and quality work.
History and tradition
The tradition of the wire programme production in our company goes back to 1868 when Julius Kremer started producing metal goods, particularly cages for exotic birds. Later in 1948 the company was put under state control and was renamed to the Regional Mending and Industrial Company KOVO-DŘEVO that acquired monopoly over bird cages production in formal Czechoslovakia. In 1996 it was privatized and the era of the wire programme production under the name of Grios started.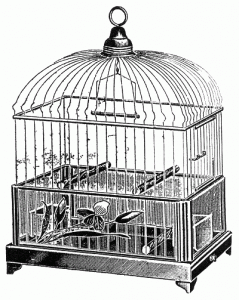 Quality guarantee
Our company works in accordance with ČSN EN ISO 9001:2015 standards. We are aware of the fact that the product quality is a result of the quality of our work. That´s why we permanently improve our processes, we use modern technologies, we check input material and individual operations, we carefully choose our suppliers. Also we keep in good mood, we communicate openly and react flexibly to any changes.